We care about it
so that you don't have to
Insurance that covers Your lifestyle!
We believe that life is really simple!
The goal is to be happy and loved for the longest time possible while spending time with the people you care about. Our team consists of the brightest minds of insurance business that will make sure that you won't ever have to sweat the small stuff.
We like to define our company by our clients - you set the rules and we play by them. Take us with you on your ski trips with your family, roadtrips with your friends, dinner parties and wherever else the world takes you.
Life is a constant flow – subscribe to insurance whenever and wherever you need to. Cancel your subscription anytime, anywhere. We will take care of the rest!
We are
global
We guarantee that personal and business success of our clients, no matter the scale or country, is in safe hands with us.
We are
Open
We do believe that open and transparent communication is most important value of relationships with our colleagues and customers.
We are
dynamic
We do challenge ourselves and industry every day to get the best result.
We do
care
We value trust above all. For us, 100% reliability is a must because our customers and their families deserve nothing less.
We do
believe
We understand the real-life needs of people and appreciate the local specifics of every market we work in.
We
build
Relationships and products that covers Your lifestyle and adapt flexibly to ever-changing market conditions.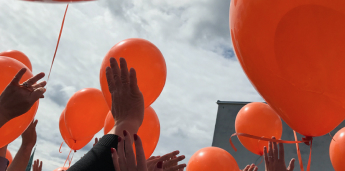 Balcia
management
team
our best team leaders
Quick facts
We have built our success story step by step. Decades of dedicated work and accumulated experience have created the Balcia Insurance you see today. Flexible in its approach, quickly responds to the needs of each specific market, focusing on non-life insurance products and services according to people's needs.
Our journey into the insurance world has just begun in a new way! With new perspective and vision in the market by developing products and services based on people needs and technology point of view - we are proud to announce our newest way of buying , canceling insurance products and developing new tendencies in the insurance market.
1993
Balcia Insurance SE is an internationally-recognized general insurance expert with many years of experience behind it. Established in Latvia in 1993 under its name Baltijas Transporta apdrošināšana (later – known as brand BTA), it soon became one of the leading full-scale insurance providers in the emerging Baltic markets
2002
Since 2002, the company has extended its presence to the Baltic region, opening branches in Lithuania and Estonia.
2008
In 2008, in the wake of the financial crisis, the insurer refocused its strengths and expanded further into European markets. The company was subsequently ranked among the 50 largest insurers of Central Europe (Deloitte ranking report 2013).
2015
In 2015, the company underwent major restructuring by splitting the businesses – transferring the Baltic portfolio to newly established daughter company, and uniting its operations in the UK, France, Germany, Poland, Italy and Spain under the umbrella of Balcia Insurance SE.
2016
After selling the major shares of the daughter company and Baltic business accordingly, since 2016 Balcia Insurance is focused on developing the business outside Baltic region.
2017
In 2017, Balcia marked its return to the Baltics by opening a branch in Lithuania and developing new products in the private and corporate segment. The time for us to learn, setting the team and environment around us.
2018
We are starting to expand and provide new products in vehicle insurance. From 2017 September, the company provides TPVCAPD services. and in August 2018 - KASKO insurance services was launched in the market in coroprate segment.
2019
We are developing our products and expanding in private person segment by providng CASCO insurance for private persons. We are growing as team - new collegues are joining us and we are developing our client support and claims service, new upcoming products. We moved to new and modern office where we have our play room as well!
2020
We are launching full brand identiy and communication in market as first online insurer where you can subscribe or cancel insurance. And of course our team is growing and still looking for fresh minds!
Financials
Quarterly reports are prepared and published in accordance with the Latvian Financial and Capital Market Commission Regulations No. 147 of 31.08.2016 on financial reporting requirements for insurers.
Annual reports are prepared in accordance with IFRS and are audited by KPMG.
re
insurance
Balcia has an effective and safe reinsurance policy.
We have Quota Share and Excess of Loss reinsurance agreements for large exposures as well as potential loss accumulation.
Risks are diversified by distributing them among several reinsurers. Balcia works with well-known international reinsurance companies of flawless reputation.
Most of the reinsurers have Standard and Poor's or A.M. Best rating above A-.
THE LARGEST REINSURANCE PARTNERS OF BALCIA IN 2023
Reinsurers
| Reinsurer | Reinsurer's rating | Rating agency | Reinsurer's country of registration |
| --- | --- | --- | --- |
| SWISS RE EUROPE S.A. | AA- | Standard & Poor's | Luxembourg |
| DEUTSCHE RUECKVERSICHERUNG AG | A+ | Standard & Poor's | Germany |
| GENERAL REINSURANCE AG | AA+ | Standard & Poor's | Germany |
| VIG RE ZAJISTOVNA, AS | A+ | Standard & Poor's | Czech Republic |
Reinsurance brokers
| Brokerage company | Service | Country of registration |
| --- | --- | --- |
| AON VERSICHERUNGSMAKLER DEUTSCHLAND GMBH | Reinsurance mediation | Germany |
| GUY CARPENTER & COMPANY GMBH | Reinsurance mediation | Germany |
Office
Balcia Insurance SE | Lithuania
Company Code 304498010
VAT code LT100010930410
5 Perkūnkiemio Str.,
Vilnius LT-12129, Lithuania
Office working hours
Monday - Thursday 08:00-17:00 (UTC+02:00)
Friday 08:00-15:45
Headquarters
Balcia Insurance SE
63 K. Valdemara
Riga, LV-1142, Latvia
Office working hours
Monday - Friday 08:30-17:00 (UTC+02:00)
Bank details
Balcia Insurance SE
Registration number: 40003159840
Bank: Luminor Bank AS Latvian Branch
SWIFT/BIC: RIKOLV2X
EUR account: LV02 RIKO 0000 084 271 923
Balcia Insurance SE Lithuania
Registration number: 304498010
Bank: AB SEB
SWIFT/BIC: CBVILT2X
EUR account: LT47 7044 0600 0815 5788
Bank: AB SWEDBANK
SWIFT/BIC: HABALT22
EUR account: LT45 7300 0101 6203 1150
Bank: AS "Citadele banka"
SWIFT/BIC: INDULT2X
EUR account: LT91 7290 0990 4569 5890
Contact
us now
Ask whatever you want